Every student deserves a safe, stimulating, comfortable and learning conducive environment.
At DPS we are very proud of the infra structure we provide for our students to give them the education they deserve.

Class rooms Criteria
Unique, State of the art, Eco-friendly, learning conducive :
The classrooms are spacious, built in a state of art, one of a kind, octagonal plan to make a learning environment, while being eco-accommodating in the meantime.

Laboratories
Learning through doing :
Research facility work is an imperative piece of the logical procedure. Secondary school science lab exercises are worked to strengthen the material that understudies are getting the hang of amid addresses and readings and help understudies gain nature and solace in a lab setting and utilizing lab hardware.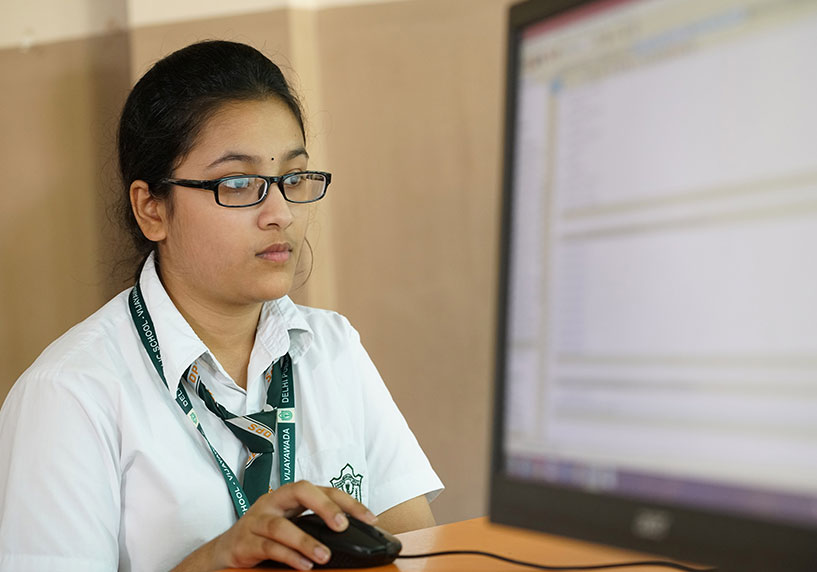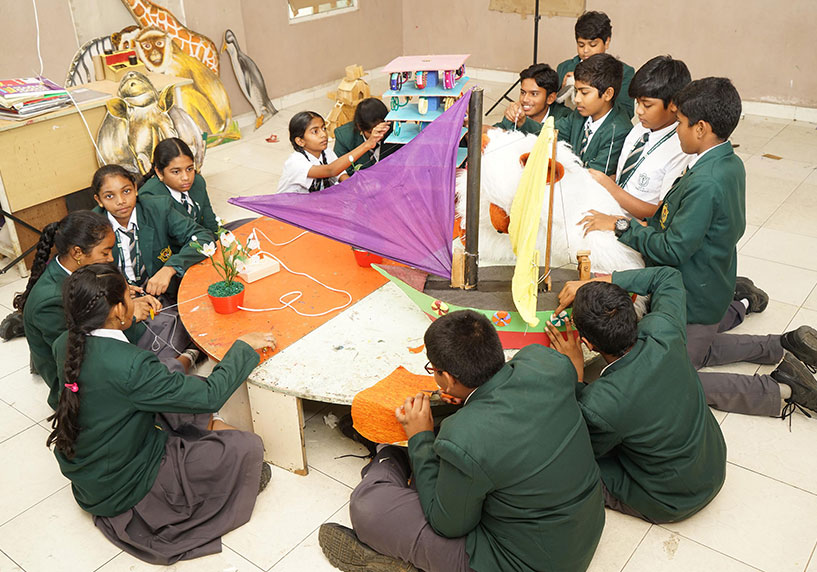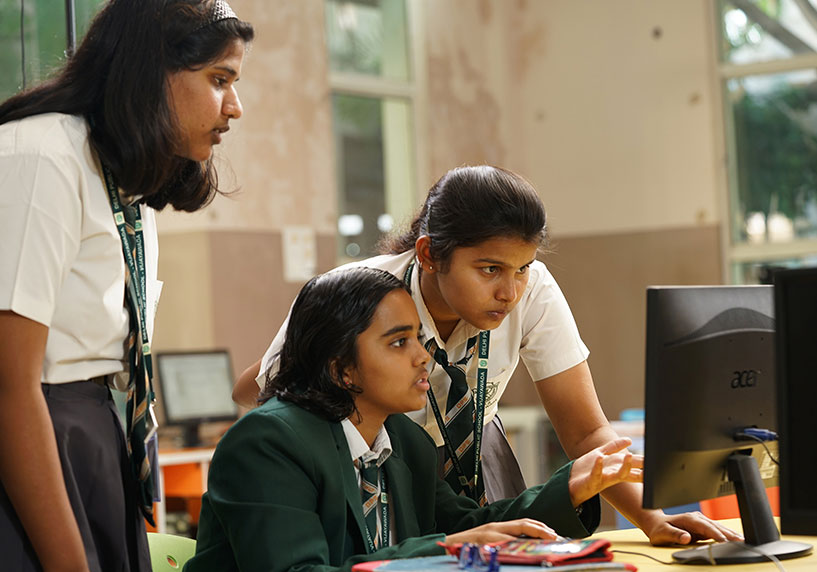 The labs are loaded with all the most recent expected gear to help the students to learn through down to earth perception and available action under close checking and tutoring by the accomplished and qualified staff.
Activity areas
Full spectrum talent development :
The National Centre for Education Statistics (NCES) reports that students who participate in co-curricular activities have better school attendance, higher levels of achievement and higher aspirations to pursue further education and it is but obvious that these students who take the active part in co-curricular activities also turn out to be successful and lead fuller lives.
Sports
Learning life skills through organized, competitive, entertaining, and skillful activities :
The significance of games in the life of young students is priceless and goes a lot more distant than the fundamental answer that "it keeps kids fit", however it likewise ingrains exercises that are basic in the life of a student. Sports play an important role in student's life, susceptible youth in training esteems like discipline, responsibility, self-confidence, sacrifice, and accountability. At DPS Vijayawada we have great centre of mentors that comprehend the extraordinary duty that is set upon their shoulders to help shape and set up these student competitors in games, yet in their regular day to day existences.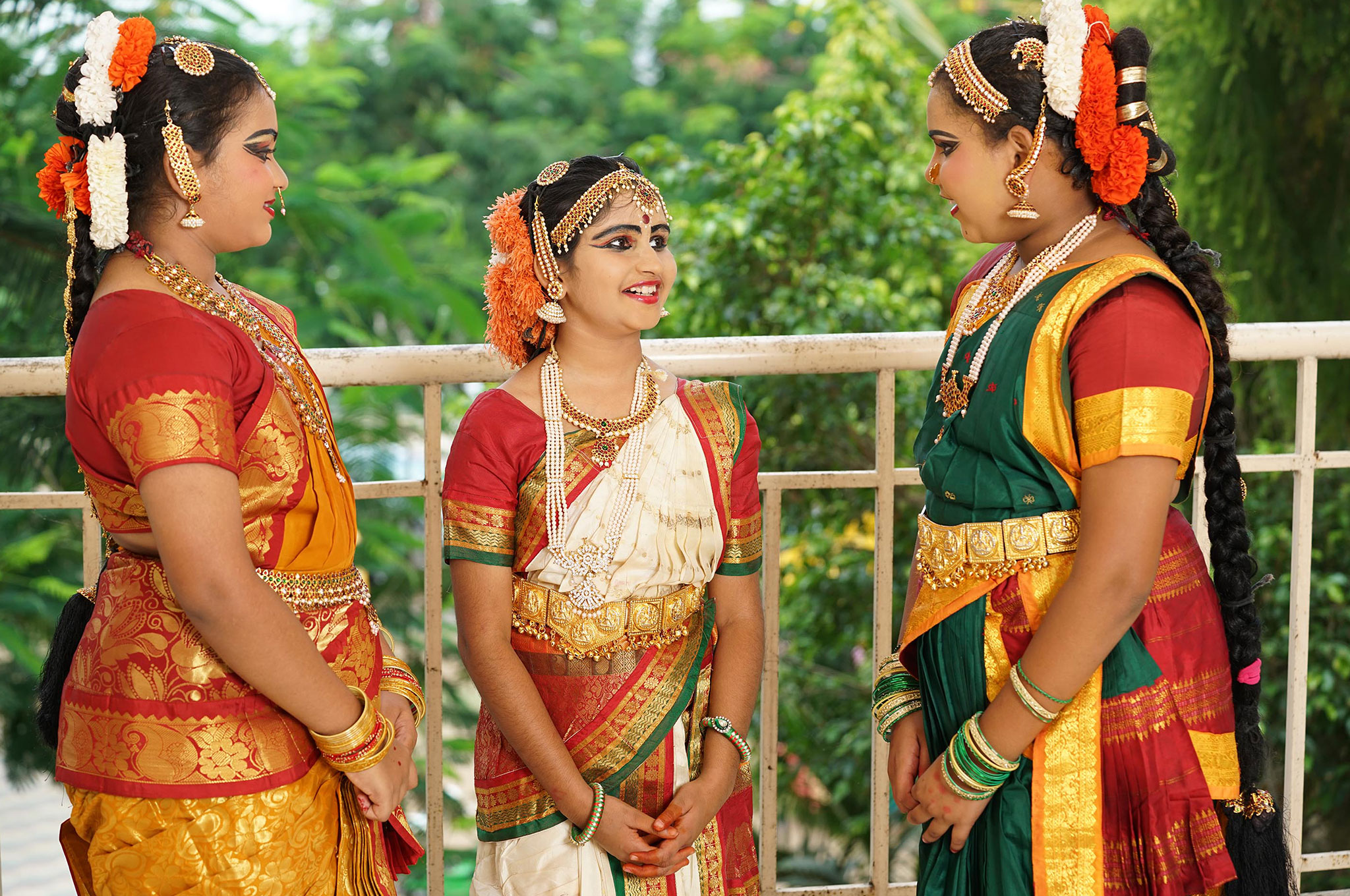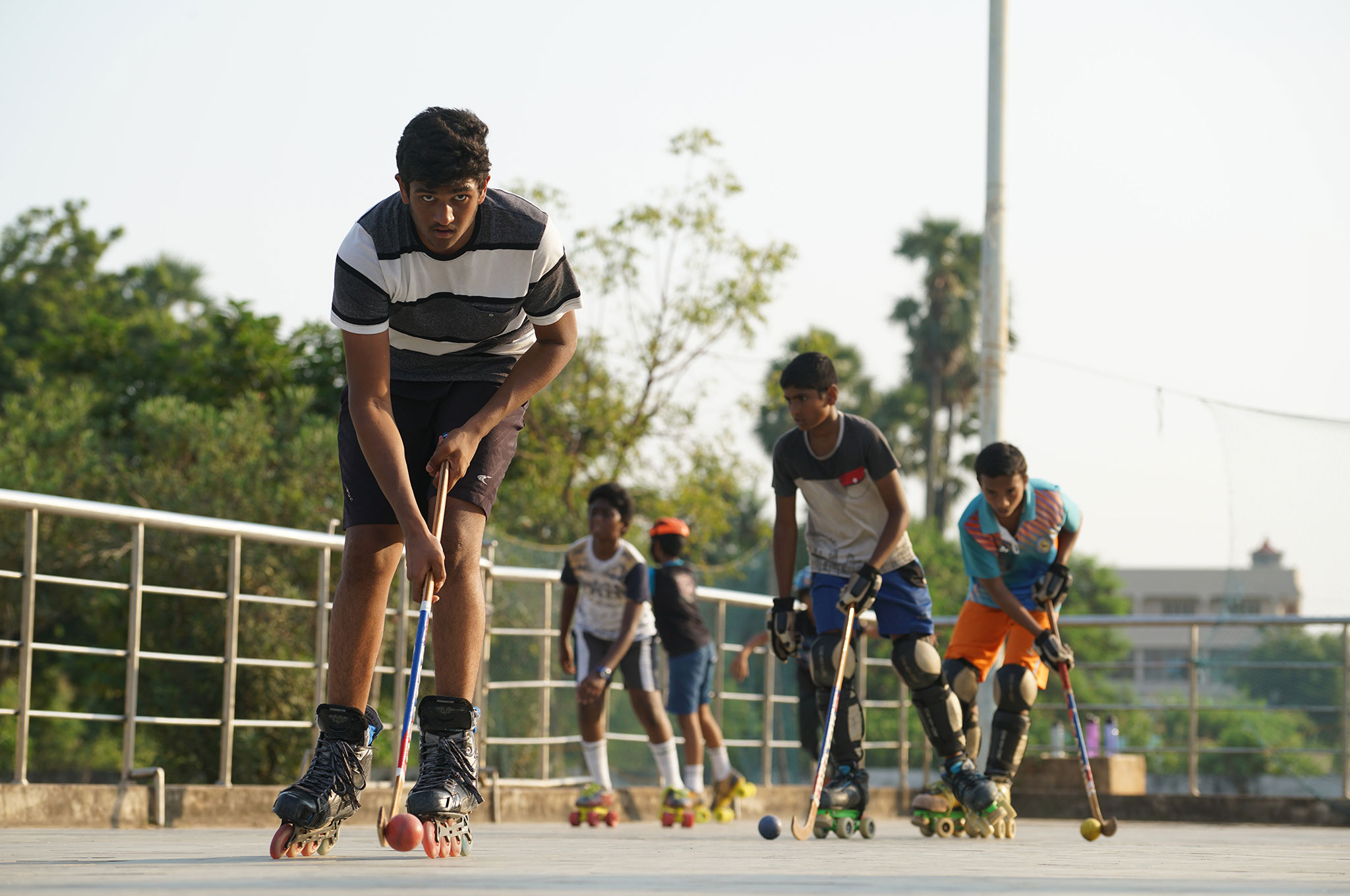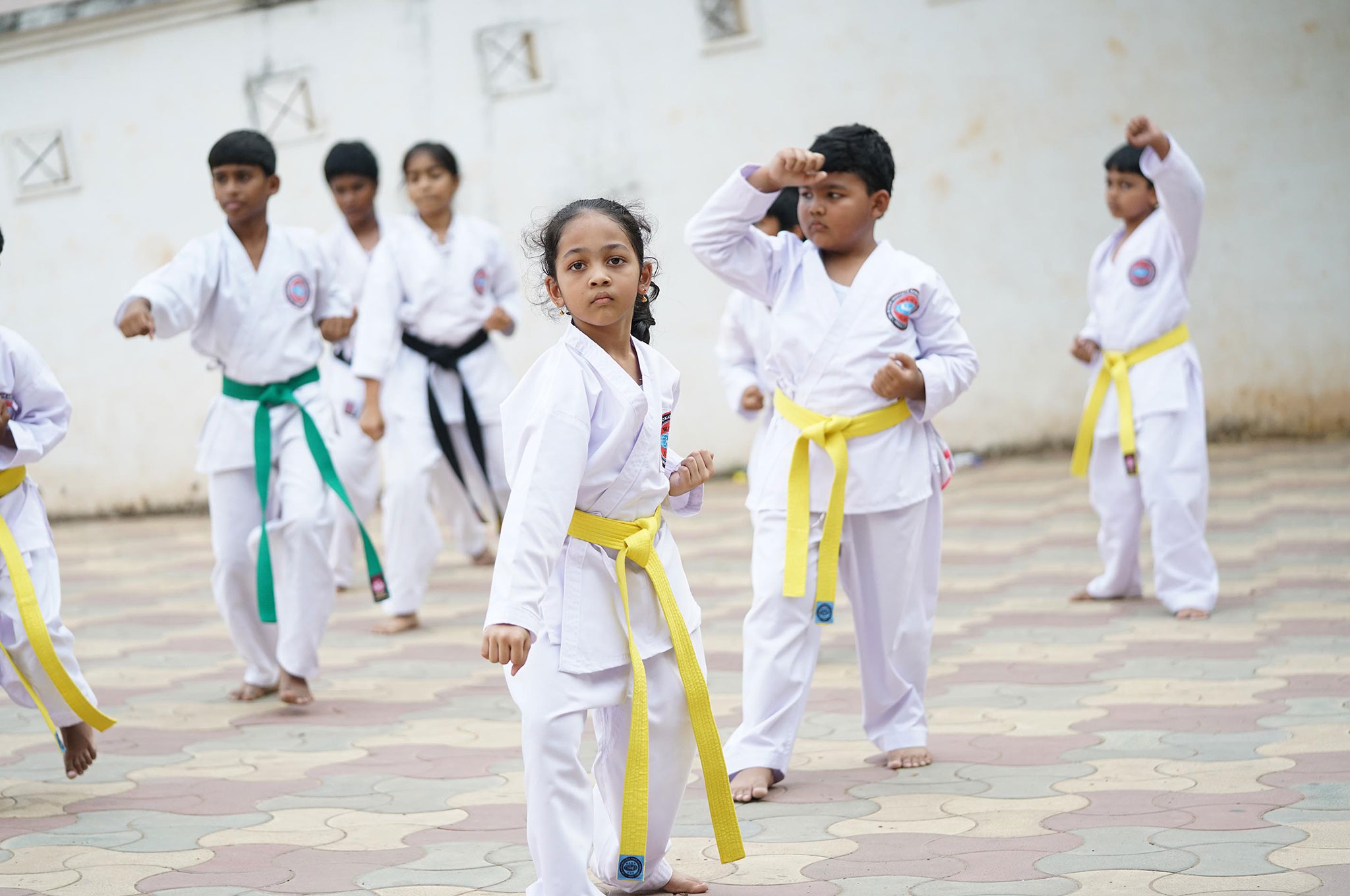 Security
Keeping your child safe and secure: 24 X 7, 365 :
Security at DPS – Vijayawada is a prime concern and we have effectively executed a state of the art security framework which runs 24 hrs. X 7 complete with qualified, prepared protects and upheld with best in class gear like body scanners, CCTV, completely jolted principle compound divider fencing and so forth.
Transport
Efficient, Safe, Smooth, Comfortable :
DPS – Vijayawada has an armada of a/c transport frameworks which are all around bolstered with experienced, prepared and capable care staff to securely, safely and rapidly give agreeable transport to your kid from and to class and home.
Academic Facilitators Team
DPS – Vijayawada has an exceptionally enthusiastic, experienced, proactive, and exceedingly prepared and qualified group of scholarly facilitators with needed help staff which guarantees that your child bamboozles the instruction in the correct route in the opportune time.
Our educators utilize attempted, tried and inventive methodologies of showing techniques, assets and authoritative abilities to encourage important learning. Our organized plans make learning intelligent and application-arranged. The result of students learning is archived at each stage and checked. At Each stage the group works in a program which is done for improving the child's abilities in both quality and amount.
A home away from home
Click here
to check out the hostel facilities and photos.
Alternate Learning Facilities
Science Park:
Apart from their ordinary useful lab and classroom experience, the Students motivate another chance to appreciate logical scholastic action out of the conventional form taking into account better comprehension of science ideas and invigorating their psyches to think in the utilization of the hypothesis ideas learned.
Play Park:
Experts perceive that the social attitudes that kids create on the play area end up long-lasting ranges of abilities that are conveyed forward into their adulthood. DPS – Vijayawada has recreational hardware, for example, the see-saw, carousel, swing set, slide, wilderness exercise centre, jawline up bars, sandbox, spring rider, playground equipment, overhead stepping stool, trapeze rings, playhouses, and labyrinths, a significant number of which help kids create physical coordination, quality, and adaptability, just as gives diversion and satisfaction
Library
The repository of Knowledge :
A completely loaded library with the most recent picking up empowering advances empower the understudies to peruse, gather and absorb learning.